Support CDBG and HOME Archives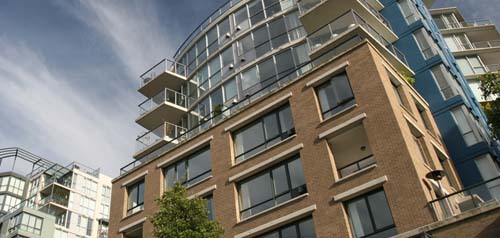 2,283 national, state and local organizations urge Congress to fund CDBG at $3.5B in FY19

FY19 Senate CDBG Dear Colleague Letter Seeks $3.5 B for CDBG

CDBG National Sign-On Letter

FY19 House CDBG Dear Colleague Letter Seeks $3.3 B for CDBG

CDBG and HOME Support Letter to THUD Appropriators

CDBG Briefing

FY16 House CDBG Dear Colleague Letter

FY16 Senate CDBG Dear Colleague Letter

Database of Grantee Activities

H. Res. 668, Supporting the 40th Anniversary of the Community Development Block Grant Program

Final 302(b) Letter: Record Number of Signatures Collected

CDBG Coalition Support Letter for H. Res. 668

House CDBG Dear Colleague Letter for H. Res. 668

H. Res. 668

CDBG Coalition Letter to Senate Transportation-HUD Subcommittee Leaders

CDBG Coalition Letter to House Transportation-HUD Subcommittee Leaders

Senate CDBG Dear Colleague Letter

House CDBG Dear Colleague Letter

2014 National Community Development Week Member Calendar of Events

CDBG Coalition Decries Cuts to CDBG and HOME (June 21, 2013)

FY13 CPD Allocations | Mark Johnston's Announcement

House FY14 CDBG Dear Colleague Letter

Senate FY14 CDBG Dear Colleague Letter

Senator Leahy's (D-VT) CDBG Support Letter to Transportation-HUD Subcommittee Leadership

Rep. Brady's (D-PA) CDBG Support Letter to Transportation-HUD Subcommittee Leadership

CDBG Coalition/HOME Coalition Letter to Senate Transportation-HUD Subcommittee Leadership

CDBG Coalition/HOME Coalition Letter to House Transportation-HUD Subcommittee Leadership

Sign the Support CDBG Petition

Cities Struggle as U.S. Slashes Block Grants Program (NY Times)

Letter from the CDBG Coalition to President Obama on FY13 Funding

Letter to HR 2112 Conferees on FY12 CDBG and HOME Funding

CDBG Coalition Letter to the Federal Deficit Reduction Committee

Executive Director's Statement

CDBG/HOME Call-in Day Talking Points

Joint Statement on FY11 CDBG Cuts

CDBG/HOME Support Letters From Constituents to Senate and House Transportation/HUD Members

Call Congress NOW
Go to www.house.gov or www.senate.gov or call the Capitol Switchboard at 202-224-3121. Ask your House Representative and Senators to OPPOSE any cuts to CDBG. Ask for full funding of CDBG.

Send Letters of Support for CDBG NOW
Sample Letter
Sample Fact Sheet

Activate Your Subrecipients and Beneficiaries NOW
Have them send letters of support for CDBG; include stories or facts as to what would happen if CDBG is cut

Contact Your Local Press NOW
Sample Op-Ed Piece

Meet with Your Congressional Members NOW

If you cannot travel to Washington, DC, schedule a meeting at their district office.

District office information is posted on your congressional member's website.

Provide them with data on your CDBG accomplishments; bring a copy of the performance measurement data from you most recent CAPER and a copy of your most recent One-Year Action Plan

Provide them with a support letter from your local elected official and a program fact sheet (see above).

Invite them to tour your CDBG-funded projects.